Tom Yum is one of the most well known Thai recipes. Unfortunately, it's also probably the recipe most often butchered by many.
So here I'm gonna share a Tom Yum recipe I've grown to love. Never had I tasted a tom yam that's delicious in Malaysia [or up to my mom's strict standard]. Maybe I need to try more eateries. But in the meantime, here you go.
The ingredients;
2 stalk of lemongrass (Serai)
Press the stem with the flat side of a knife to bruise and release the flavor
4 Kaffir Lime Leaves (Daun Limau Purut)
Rip off the stem and slice thinly or just torn into pieces
1 inches of Galangal (Lengkuas)
Chopped into slices
2-3 Corriander roots (Akar Daun Ketumbar)
Clean thorougly
Boil a half pot of water with all the ingredients above.
* you can use chicken stock if you have em or prawn stock [put the prawns heads and shells in boiling water with a bunch of cabbage, coriander and carrot until they are deep orange for 10-15 minutes]
Put in the chicken meat and leave to simmer.
Upon boiling, add in the mushroom and chopped tomatoes.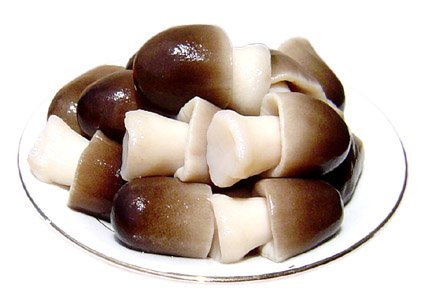 Authentic Thai recipe uses straw mushroom. But Oyster Mushroom would be fine


Add 2 tablespoon of fish sauce and chilies.
Leave to boil.

* you can add in sliced Holland Onion (Bawang Holland) if you want to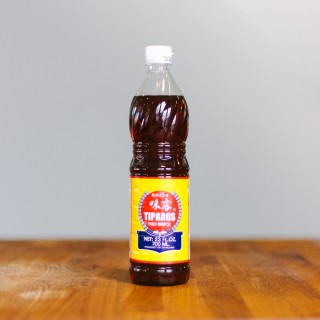 Fish Sauce
In another bowl, add together chopped bird's eye chili (cili padi), one tablespoon of sugar, lime juice, some fish sauce and two tablespoon of Thai chili paste. Stir it all together.
Thai Chili Paste
Take the pot off the heat.
*Important! If it's still on the stove, the heat will turn the lime juice bitter
Add in the mixture from the bowl into the pot.
Adjust the taste accordingly. Remember that a good tom yum must taste sweet, sour, salty and spicy.
And you're done!
*For prawn tom yum, add in the prawn towards the end for 30 seconds to avoid overcooking them.
Last sekali, nah. The person who taught me this recipe. My Thai mother.